Personal Masterpiece – Pot like Perry – Sat 14 Aug 2021
Saturday 14 August 2021
£2 per adult, children free
Part of Arts Award Discover
Bookable sessions throughout the day:
11am – 12pm
12.15pm – 1.15pm
1.45pm – 2.45pm
3pm – 4pm
Taking inspiration from Grayson Perry, we will be exploring identity in these sessions with artist Sally Storr. Be shown how to make a thumb or pinch pot in clay – the oldest art of making pots! When you are happy with the shape of your pinch pot you can add colour by brushing it with slip and use a range of tools to draw into the slip surface to create a design that is all about you. This may be where you live, your interests, family etc. Why not try to Pot like Perry! Don't forget to bring a container or box with you so you can take your personal masterpiece home!
Part of Arts Award Discover. Arts Award Discover is a nationally recognised introductory award aimed at 5 to 9 year olds (although any child can take part.) Find out more about Arts Award here.
There is a small charge for this event.
An adult should stay with children at these sessions. Our events will follow the COVID guidelines current at the time of the event. There is a small charge for this event. For safety places are limited and are entry by ticket only.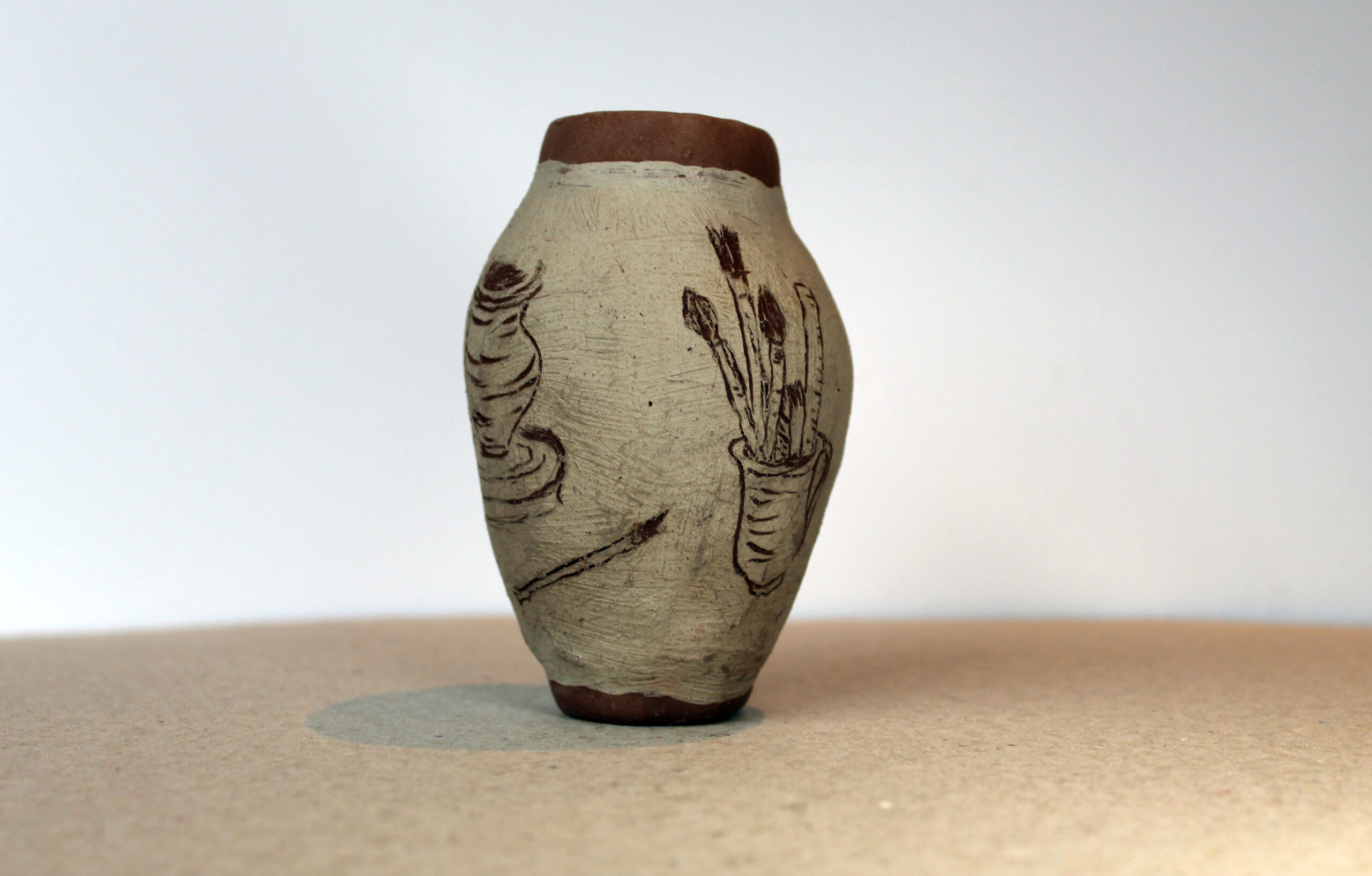 Event details
Date
Saturday 14 August 2021, All Day

Venue
York Art Gallery,
Exhibition Square
York
North Yorkshire
YO1 7EW