Meccano Models Workshop – Sat 27 Aug 2022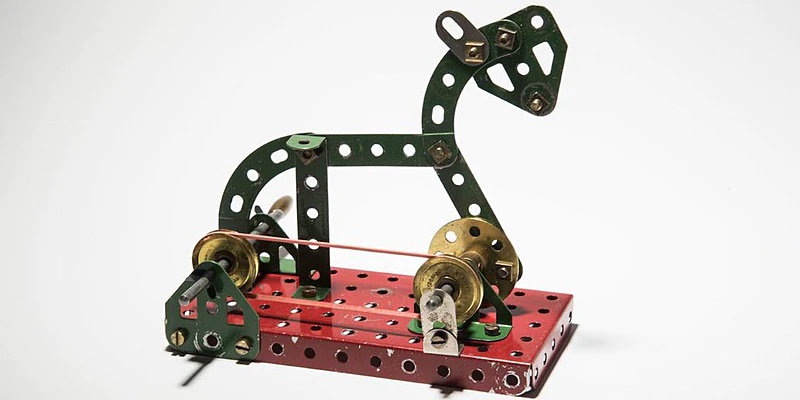 Learn the basics of Meccano and create a moving model to take home.
This event is ideal for a parent/grandparent/adult carer and child who want to work together on a single model but is also suitable for individual adults who want to create. The workshop will be run by experienced facilitators Kathleen and Harry who will lead you in making a small moving model to take home with you. We advise that the workshop is for children 11 and over due to the complex nature of Meccano building and all children must be accompanied by an adult.
Each session is 2 hours long.
Session costs £5 per adult with one child free per adult place (if required) and does not include entry to the museum (tickets must be purchased in order to enter the workshop – book here). Children must be accompanied by an adult at all times and one model will be made per adult/child pair or per adult if no child place is required.
The workshops are happening at the following times:
10.30 – 12.30
1.30 – 3.30
Please note:
There is charge for this event to cover administration costs and materials. For safety, places are limited and are entry by ticket only.
If you're more than 15 minutes late for your workshop, unfortunately we may not be able to guarantee entry. This is to help us keep everyone safe within the museum by keeping visitor numbers at the required levels.
Event details
Date
Saturday 27 August 2022, All Day

Venue
York Castle Museum,
Eye of York
York
North Yorkshire
YO1 9RY