Afternoon Tea at Sketch by Origin
Afternoon Tea at Sketch by Origin – Sun 15 Sep 2019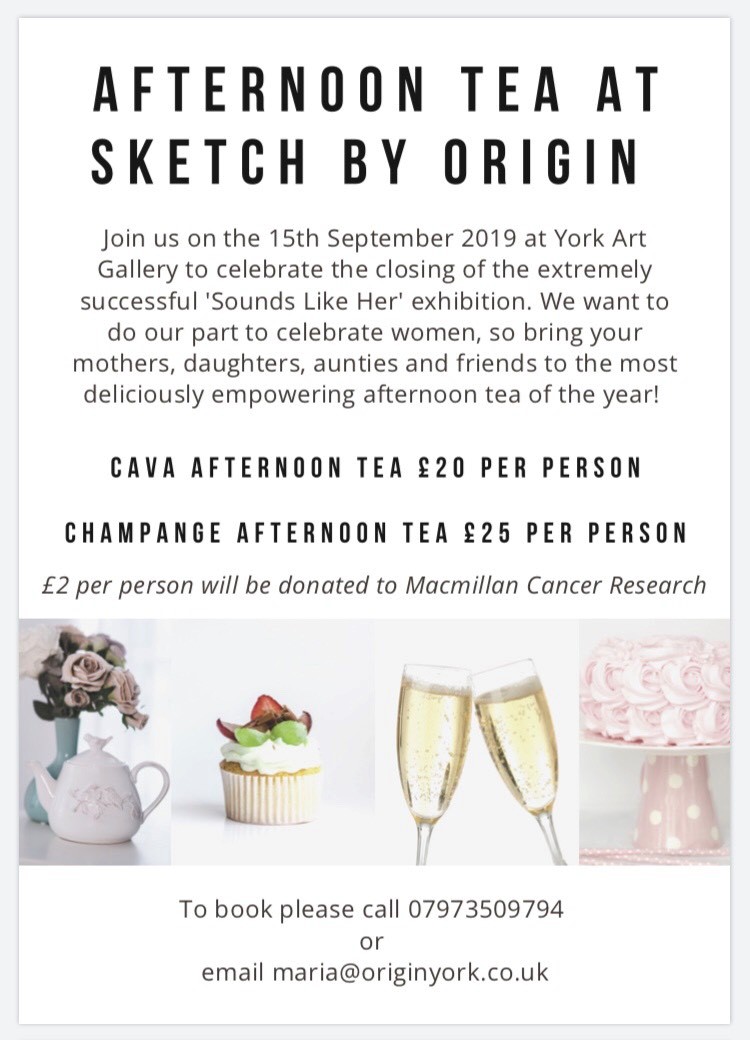 Join us on the 15th September 2019 at York Art Gallery to celebrate the closing of the extremely successful 'Sounds Like Her' exhibition. We want to do our part to celebrate women, so bring your mothers, daughters, aunties and friends to the most deliciously empowering afternoon tea of the year.
Cava Afternoon Tea £20 per person
Champagne Afternoon Tea £25 per person
£2 per person will be donated to Macmillan Cancer Research
To book please call 07973 509794
or email maria@originyork.co.uk
Event details
Date
Sunday 15 September 2019, 3:00 pm - 5:00 pm

Venue
York Art Gallery,
Exhibition Square
York
North Yorkshire
YO1 7EW
Powered by Events Manager
Keep in Touch
Enter your email address to sign up to the York Museums Trust newsletter.