Cam box automata workshop – Sun 14 Aug 2022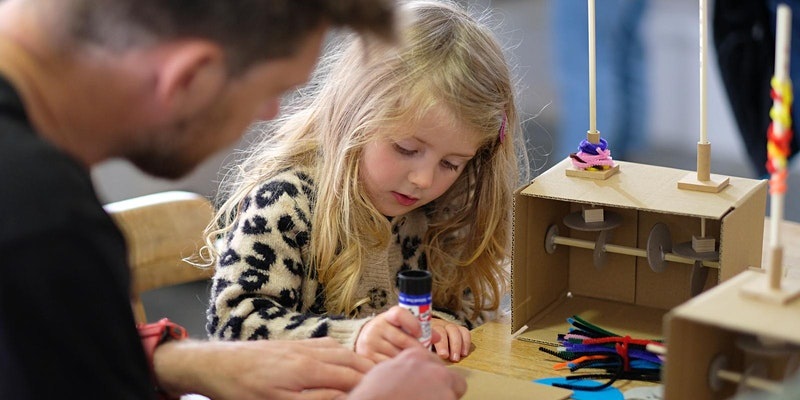 14 August, 12pm or 2:30pm
£5 per person
Make a cam drive mechanism which bursts into kinetic life at the turn of a handle, using a box, pre-made parts, chopsticks and various bits and pieces. Individual designs and decorations are inspired from the flow of the movement, using a variety of art/craft materials and models can be taken home.
The mechanical parts are all push-fit and can be adjusted to enable experimenting with different cam formations and profiles as part of learning about cams and mechanical control systems.
This workshop is run by Stephen, a designer-maker and artist specialising in mechanical art. He generally works as Fire the Inventor, running workshops, events, producing educational resources, and building interactive automata for exhibitions, science festivals and schools in the UK and around the world.
This event is ideal for a parent/grandparent/adult carer and child who want to work together on a single model but is also suitable for individual adults who want to create.
Each session is 2 hours long.
Session costs £5 per adult with one child free per adult place (if required) and does not include entry to the museum.
Event details
Date
Sunday 14 August 2022, All Day

Venue
York Castle Museum,
Eye of York
York
North Yorkshire
YO1 9RY