A Bloomsbury Brew; Being Human with Tea and Tolerance – Thu 28 Apr 2022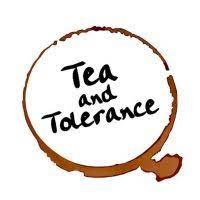 28 April,  Included in Gallery admission.
Tea & Tolerance bring you 'Being Human' at York Art Gallery in conjunction with Beyond Bloomsbury : Life, Love and Legacy.
Conversation is the glue that holds us all together. Our tea trolley is designed to bring people together exploring the possibilities of friendship and exchange, channelling the spirit of the Bloomsbury Group.
Inspired by the York Mosque that invited the EDL to drink tea and play football in 2013, we wanted to create a safe space for people to exchange, to discuss and resolve conflict.
Being Human is a roaming trolley of tea pots and questions. Your hosts invite you to sit down and consider what matters, what doesn't matter and everything in between.
So come along, sit down and have a conversation.  Running at select times throughout the day.
Event details
Date
Thursday 28 April 2022, All Day

Venue
York Art Gallery,
Exhibition Square
York
North Yorkshire
YO1 7EW