Victorian women use these 3 simple tricks to look beautiful, are you ahead of the times?


Victorian women use these 3 simple tricks to look beautiful, are you ahead of the times?
1) FAKE HAIR Want to frame your face with the perfect fringe and sidelocks, but don't want to cut your hair or risk burning it off with curling tongs? You need a hairpiece.  
Using real human hair (don't ask where it's from!), a hairpiece is the easy way to complete your look, whether you wear it under your day bonnet for a stroll around town, or with a lovely decorative comb for the evening. Just make sure to match your hairpiece exactly to the colour of your hair.  
2) CAGE CRINOLINE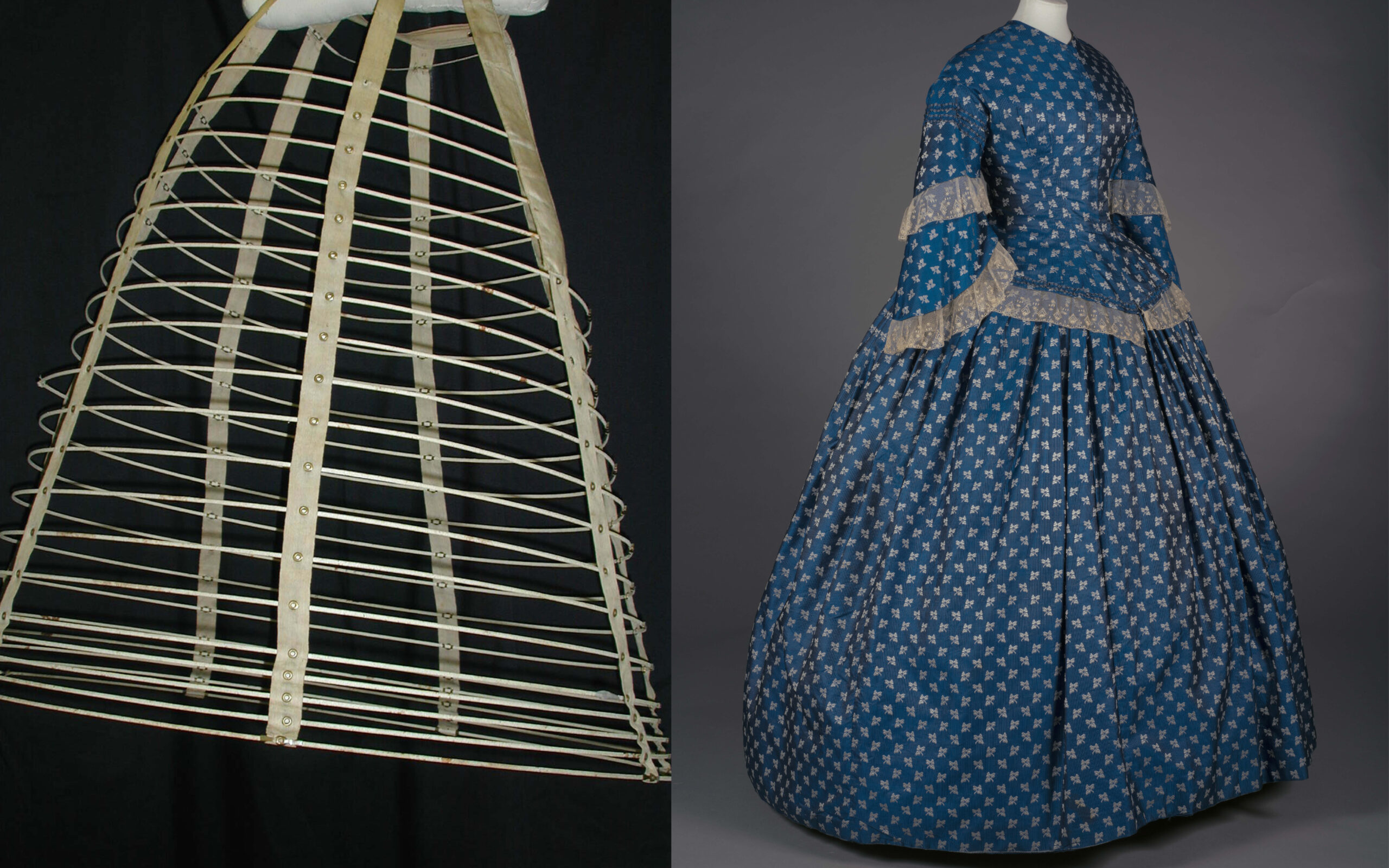 Want the perfect fashionable figure? There's no need to go lacing your corsets tightly. Just get a cage crinoline.
First patented in 1856, this lightweight factory-made contraption gives all the bounce your skirts could need, and makes your waist look tiny by comparison. And if you need a little help with the top half of your outfit, just add some padding. Everyone does it!
3) GIGANTIC SLEEVES
Want to make your waist look even smaller? Big sleeves are the answer! Pagoda sleeves are wide and roomy. Worn with a bell-shaped crinoline-supported skirt, and with a delicate ruched detail at the front of the waist, this dress does everything to give you the fashionable figure of the 1860s. 
Even better, pair pagoda sleeves with engageants – false sleeves that make it look as though you're wearing tons of fabric, when really you're not! No overheating for you.  

This Museum ClickBait was brought to you from the Victorian Era! In today's selfie generation, it is often thought we are more image conscious than ever before, with the lengths that people will go to in order to achieve the 'perfect' look seeming ever more drastic. But the reality is that even before the age of the digital camera, people would go to extremes to conform to fashion, whether through changing diet or clothing which modified the body's shape.