Tempest Anderson: The Man Behind the Camera – by Rebecca Hall, Science Team Volunteer
York Museums Trust volunteer Rebecca Hall is spending three months with the Yorkshire Museum Science Team. She is involved with digitising the Tempest Anderson collection of photographs – here's the first in a series of blogs on Rebecca's experience.
Tempest Anderson was born in York in 1846, the son of a successful doctor with a medical practice on Stonegate. Anderson was educated at St Peter's School before heading south to read medicine at University College London. He specialised in ophthalmology, conditions of the eye, and after he had qualified he moved back to York to continue his medical career in his father's surgery.
Anderson's medical knowledge and skills were praised highly but it is for his interests outside of his profession for which he is remembered. A philanthropist, Anderson spent a good deal of time contributing to various charities and on his death donated nearly £50,000 to the York Philosophical Society (YPS), of which he was President at the time.
Anderson was also a keen amateur photographer and volcanologist; it is said that he kept two suitcases packed at all times, one for hot climates and one for cold, in case news should arrive of an imminent eruption. His keen interest in glaciers and volcanoes led to his involvement in the Royal Geographical, Geological and Linnean Societies. He was also elected as Vice-President of the British Association for the Advancement of Science.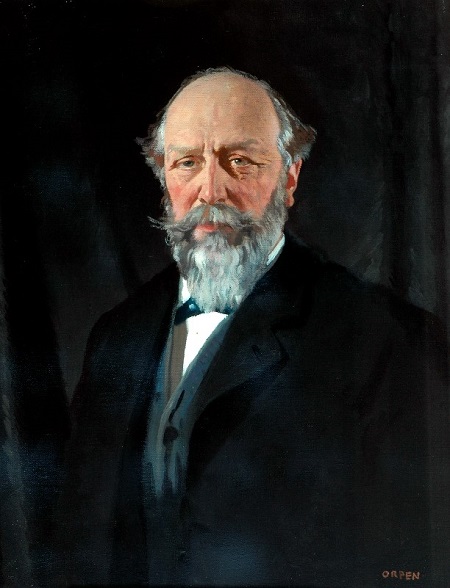 This portrait of Tempest Anderson is on display at the Yorkshire Museum (YORYM : 2004.358).
Ahead of the field at that time, Anderson pioneered the use of smaller and more lightweight cameras, designing and building his own equipment. He took these handmade cameras on his travels across Europe, to America and beyond, photographing and documenting volcanic eruptions and the people who lived nearby. On some of these expeditions he accompanied Dr John Smith Flett, a Scottish physician and member the Geological Survey.
The trips were not all plain sailing; in 1902 he narrowly avoided being engulfed by the pyroclastic flow of the Mont Pelée eruption for which he would become well known. Pyroclastic flow, a deadly mix of superheated gases and molten lava, was the cause of the destruction of Pompeii and obliterates all signs of life in its path. Anderson was lucky to have escaped not only with his life but also with a beautiful account of the devastating phenomenon that he had witnessed in the West Indies.
It was, however, still his volcanology that would be the cause of Anderson's eventual demise. During his return from what would be his final expedition to Krakatoa in 1913, he became gravely ill with heat apoplexy and enteric fever. This was likely caused by exposure to the extremely high temperatures surrounding active volcanoes. He died on board the ship.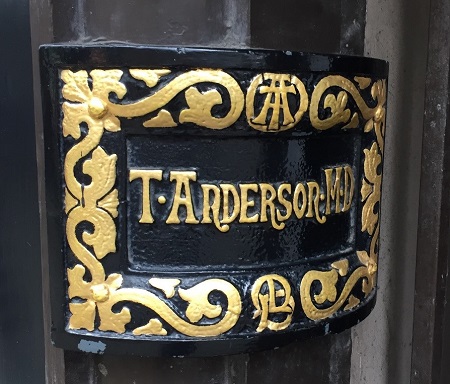 This plaque can be found at 23 Stonegate. The building is now owned by the York Medical Society.
Anderson was hugely fond of York and the YPS. He became Sheriff of the City in 1894 and was head of the photographic section of the YPS. According to reports, he once described Museum Gardens as "archaeologically, one of the most interesting sights in these islands". He funded the Tempest Anderson lecture hall, which is still in use today at the Yorkshire Museum, as a dedication to his sister.
A sign that bears his name is displayed prominently on the outside of the medical practice at 23 Stonegate where the York Medical Society can now be found. It is worth taking a look. Anderson left his huge collection of over 5000 photographic slides to the Yorkshire Museum and the painstaking process of cleaning and digitising them for public usage has now begun.
Keep an eye on the York Museums Trust website in the coming months for more information on the project and some highlights from his incredible collection, along with further blog updates from our volunteer Rebecca.