Reyahn King's Object of the Week: Dick Turpin's Whistle
Reyahn King, Chief Executive of York Museums Trust, has picked some of her favourite objects from the Trust's collections for a series in The Press newspaper. Here is the latest object, an Ivory whistle which  reputedly belonged to infamous highwayman Dick Turpin.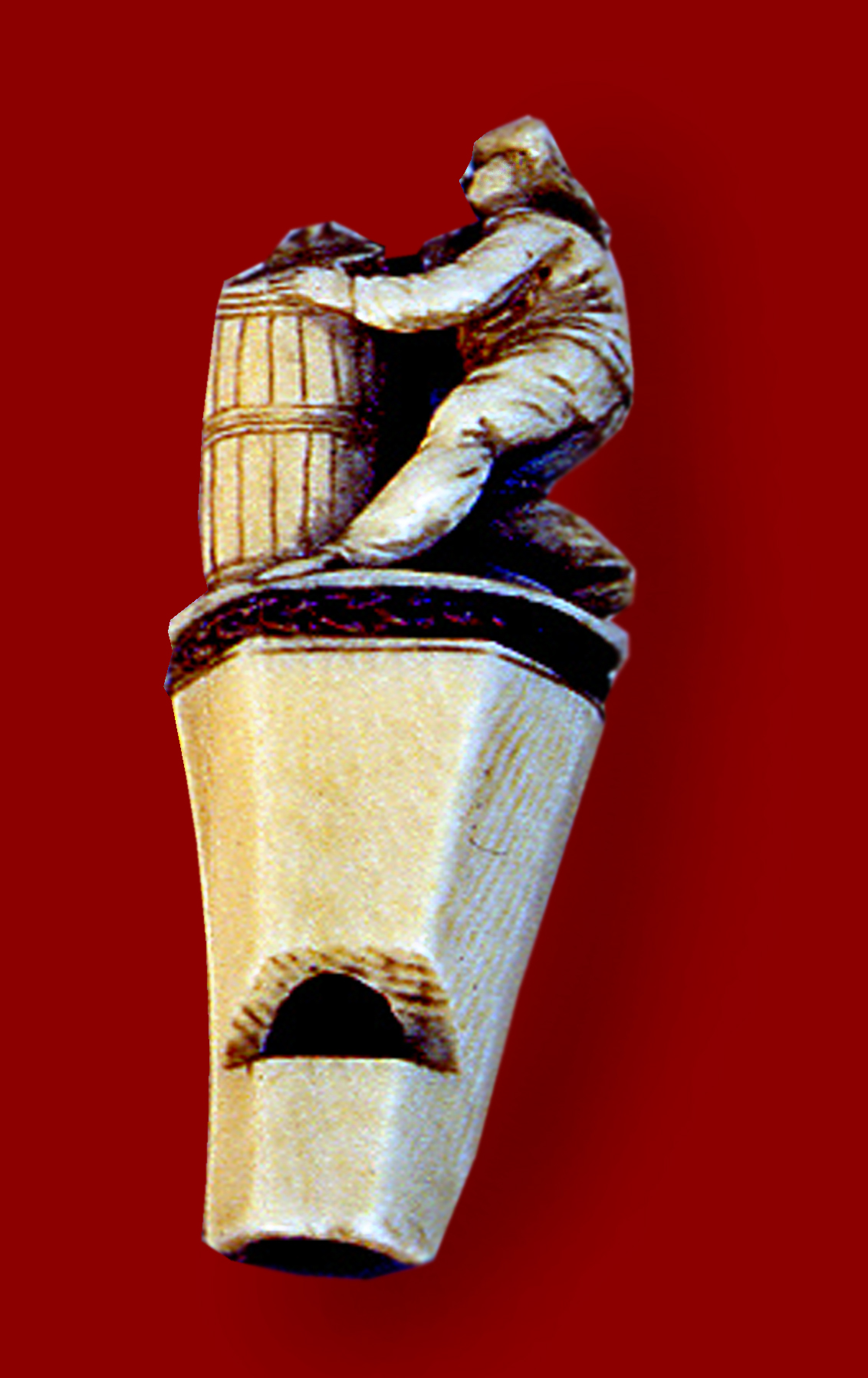 This 18th-century ivory whistle was allegedly owned by famous highwayman Dick Turpin. It is just one of several items in York Castle Museum's collection that resonate with the earlier history of the museum as a prison and bear witness to the lives of the prisoners held in York. York Castle Museum's buildings were prison buildings in the 18th century. Dick Turpin was imprisoned in them prior to his execution.
Richard (Dick) Turpin was born in 1705 at the Blue Bell Inn in Essex where his father was publican. He started out in life as a butcher and married around 1725. His earliest criminal activity was selling stolen meat when he was involved in an Essex deer stealing gang active in Epping Forest. Turpin and the gang progressed to housebreaking but by 1735 most of the gang had been caught.
As a wanted man in 1735, Turpin was described as "a fresh coloured man, very much marked with the small pox, about five feet nine inches high … ".
In 1737 with the authorities on his heels, Turpin shot and killed a man who had tried to capture him. Turpin fled to Yorkshire.  By this time, he was developing a reputation as a criminal celebrity. He was described in a contemporary broadsheet: 'News news: great and wonderful news from London in an uproar or a hue and cry after the Great Turpin'. This is the only contemporary account in which Turpin was described as a highwayman.
Turpin assumed the name John Palmer and set himself up as a horse dealer, though the horses he dealt were usually stolen. Stealing horses would have involved long rides to avoid the stolen horses being identified which may have contributed to Turpin's romantic horse-riding reputation.
The law caught up with him in 1738 when he shot a game cock in the street and threatened to shoot a bystander. He was initially arrested for disturbing the peace and sent to a House of Correction in Beverley. Still identified as John Palmer, he was transferred to York Castle Gaol when it was realised that he was implicated in horse theft. While imprisoned at York, his true identity as Turpin – a wanted man – came to light.
We know that Turpin was able to receive visitors during the months he was imprisoned in cells in York Castle Gaol (in the York Castle Museum building now known as the Debtors Prison building). Several accounts of Turpin's life published in the years after his death described him entertaining guests and giving gifts to various people whilst in prison.
Turpin was tried at the York Assizes (in a building that stood on the site of York Crown Court) on charges of horse-theft, a crime punishable by death. Turpin was tried and sentenced to death.
On the same day, prisoner Thomas Hadfield was also tried and sentenced to death. Hadfield was possibly a former accomplice. However, Hadfield was reprieved and his sentence changed to 14 years transportation to America after he agreed to act as Turpin's hangman. York had no permanent executioner and it was the custom to pardon a prisoner if they agreed to perform this function.
Turpin was executed at York Tyburn (the Knavesmire) in April 1739.
The York Castle Museum whistle was believed to have been owned by Turpin and given by him to the clergyman or hangman present at his execution. The whistle was thought to have been used by Turpin to make contact with his accomplices.
In the early 1950s, the whistle was stolen. It resurfaced in 2002 in the showrooms of a local auctioneer, with a handwritten note explaining that Turpin had given it to the clergyman.
This whistle with a colourful story attached to it documents an ongoing public fascination with Dick Turpin. In the 18th century, law breakers were often celebrated in popular culture and there was considerable public interest in Turpin's life and death at the time of his trial and execution.
Turpin's life become the stuff of legend when the fictional "Ride to York on Black Bess" was reinvigorated in the early 19th century with the publication of Rookwood by William Harrison Ainsworth. In this popular novel, Turpin did not commit any crime. Rookwood was published in 1834, three years after the last recorded robbery by a highwayman took place, when fears of highway crime may have begun to subside.
Turpin's body is reputed to be in St George's churchyard in York.