Blog by Cheyann Heap, MA student in Applied Human Rights

York Museums Trust has partnered with the Centre for Applied Human Rights, based at the University of York, to support their work with recording lived experiences of those who have been hardest hit by the pandemic and the UK Governments response to it. Chey's research worked with people from York's LGBT community to creatively respond to their own experience of Covid-19.  
Welcome to our online Lockdown and the LGBTree of Life art exhibit for the York Castle Museum!  
This tree-based artwork was designed by members of the LGBT community from York, Beverley and Hull. Each tree is a unique picture of someone's life during the covid-19 pandemic. 
This exhibit is interactive: We encourage you to reflect upon the art, and what it means to you. Which parts resonate with your own story of covid-19? Can you learn something about your own strength and resilience? 
It is a great privilege to be part of someone's story in this way.  
We hope you enjoy the exhibit.  
What is the Tree of Life? 
During the pandemic have been limited opportunities for LGBT people to connect. Cheyann Heap (Masters student) and Harrie Smith (Life Coach) hoped to provide this opportunity using the 'Tree of Life'. 
The 'Tree of Life' is an art method for groups of people who have been through a collective struggle, such as a natural disaster or a pandemic.  
The metaphor of a tree helps people to create a coherent story of their experiences, based on hope and growth. 
Tree of Life Workshop 
We ran two half-day workshops, one at York Castle Museum (15th July 2021) and online (17thJuly 2021). Each workshop had three attendees.  
The workshops started with a reflection on historic LGBT-related items from the Museum's collection, such as artwork and protest badges.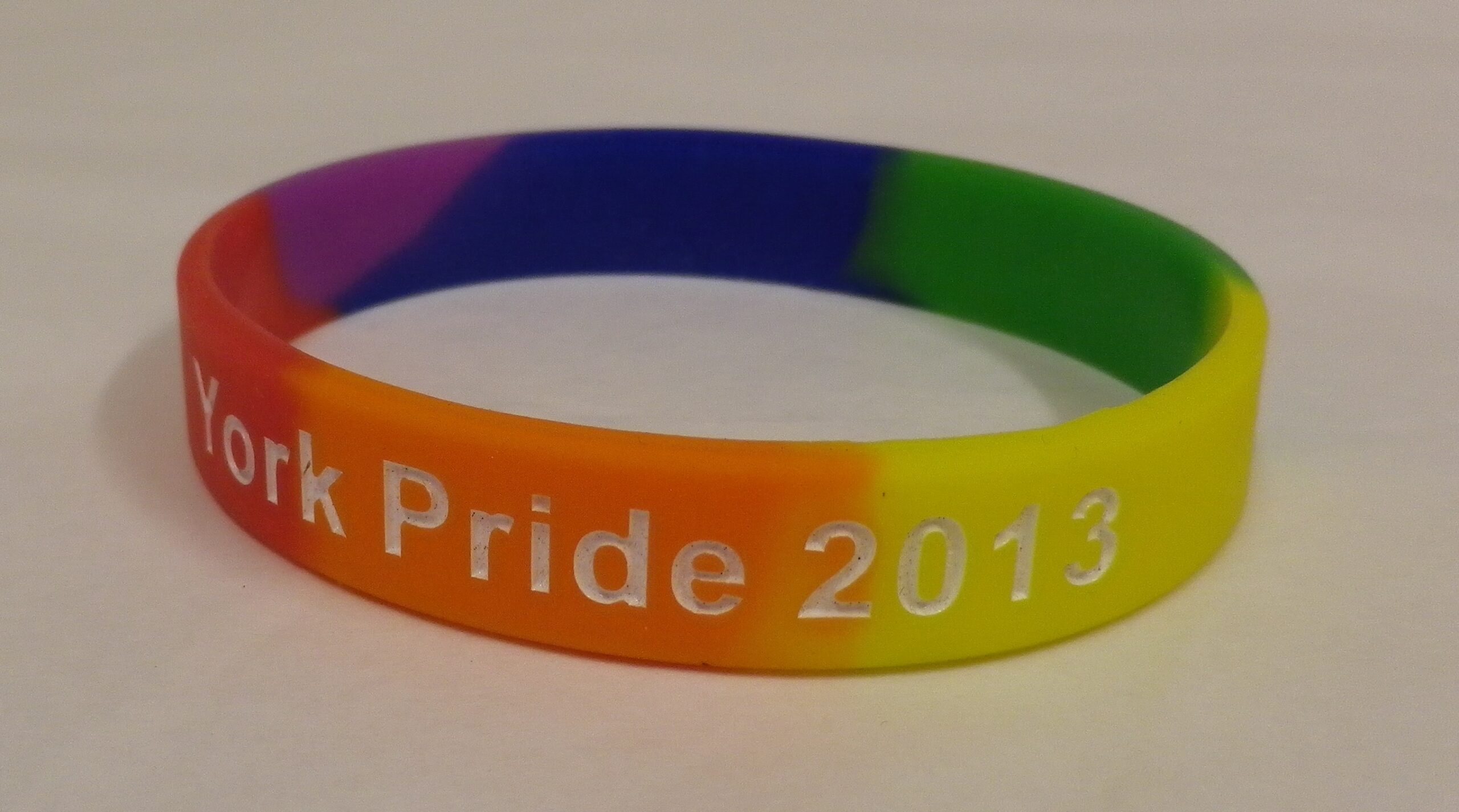 Following a breathing meditation, each person drew their tree, with music on in the background. 
A tree of life is: 
The roots are personal history, and where you come from

 

The trunk is personal strengths and qualities

 

The ground is your surroundings

 

The leaves are important people (real or fictional)

 

The fruit represents gifts that have been given from others

 
The branches represent hopes for the future.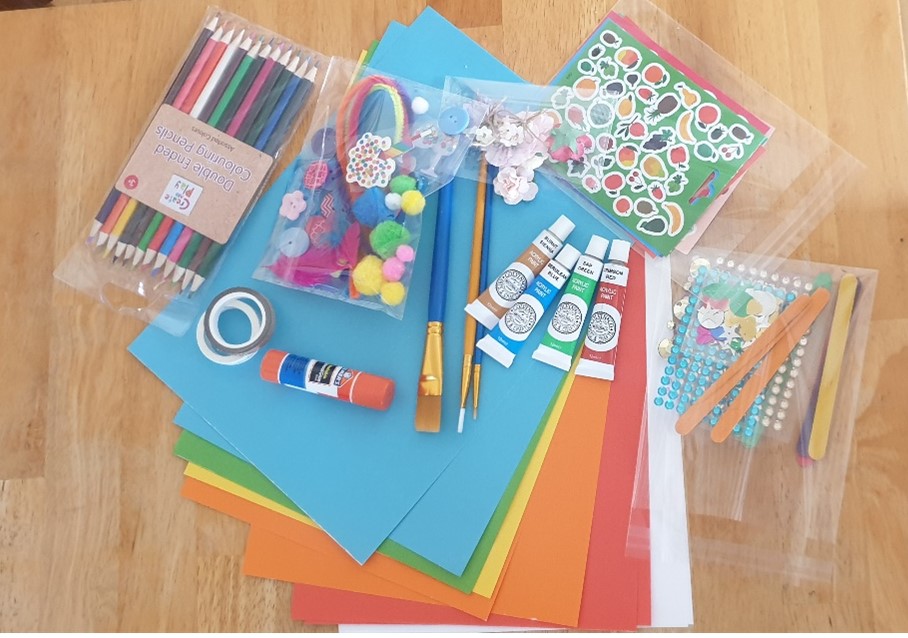 Once using a range of art materials, the trees were shared with the other attendees. 
We each explained our tree, and the rest of the group reflected on what it meant to them, how they felt, and what stood out to them. 
At the end of the workshop, all the trees were displayed together in a 'forest'. This is a powerful process where people's individual stories are connected to a wider picture. 

The forest from the Tree of Life Workshop at the York Castle Museum. It also includes two trees drawn by the facilitators. 
There were shared themes about connection, friends and family, creativity, and overcoming challenges. The process of connection was just as important as the content of the trees. 
A task for the reader: Just like the workshop, we now encourage you to consider the forest, and what it means to you. See below for the individual trees. 
As one of our participants said: "We are alone, but we are alone – together".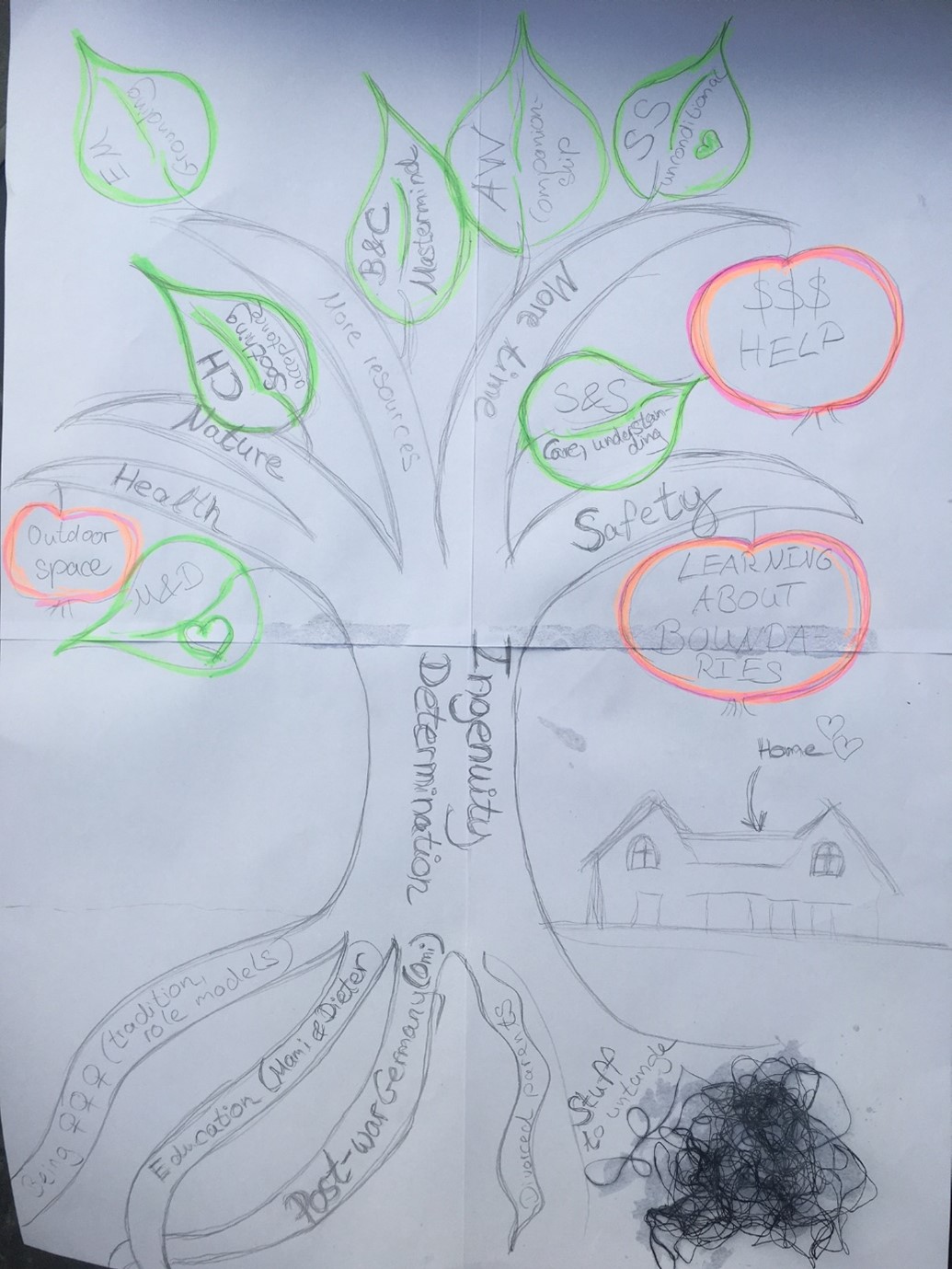 This participant reflected on being a woman, her inter-generational family history, and how she still needed to make sense of her own history. She was surprised creativity in coping with the mental health impacts of the pandemic – at the time 'felt like I was going bananas!'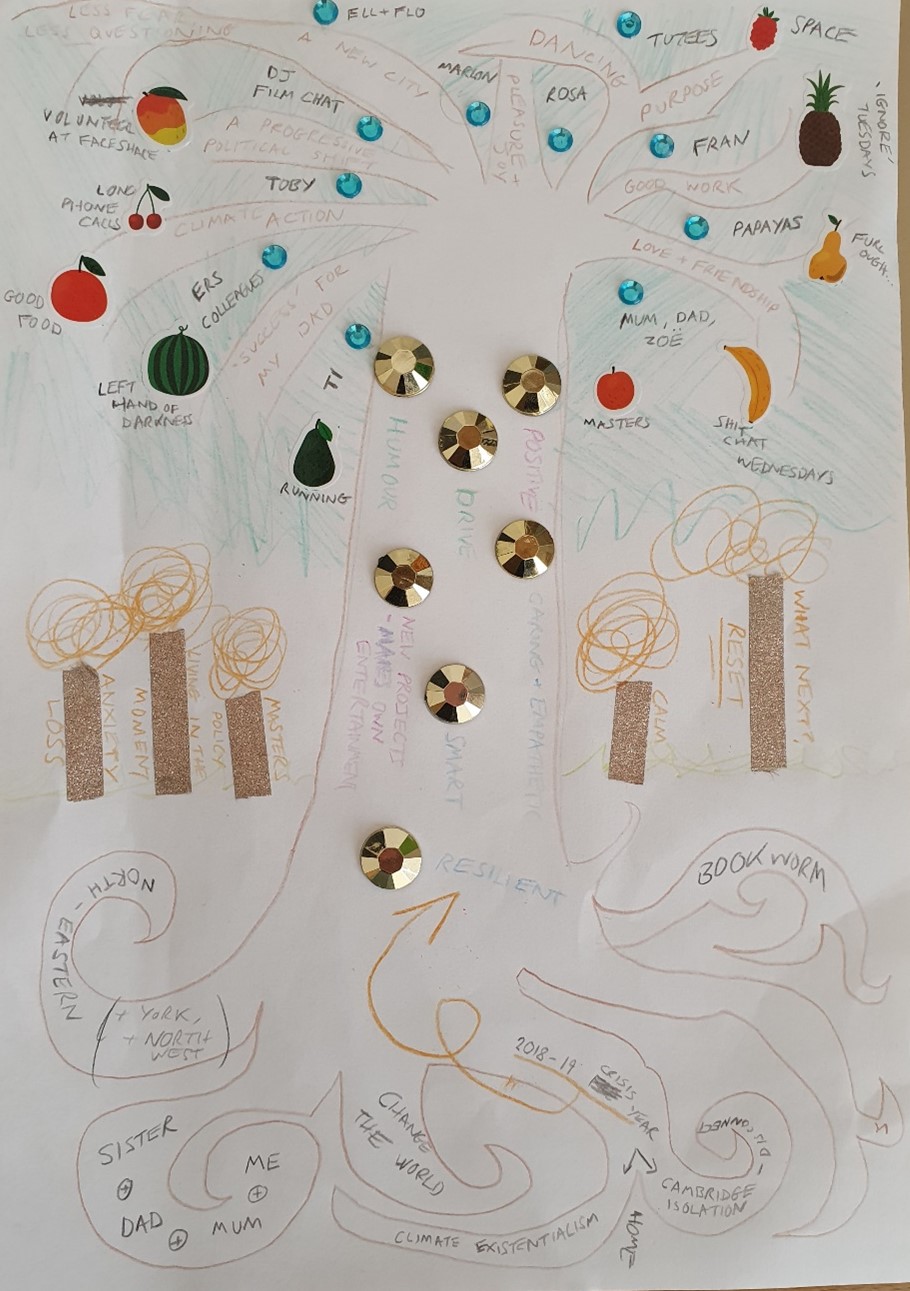 This participant talked about their family and connection to friends. They have always wanted to make a positive difference to the world, and hope that the world improves in politics and climate action. Managing unstable work and studies (being at home a lot) were particular challenges.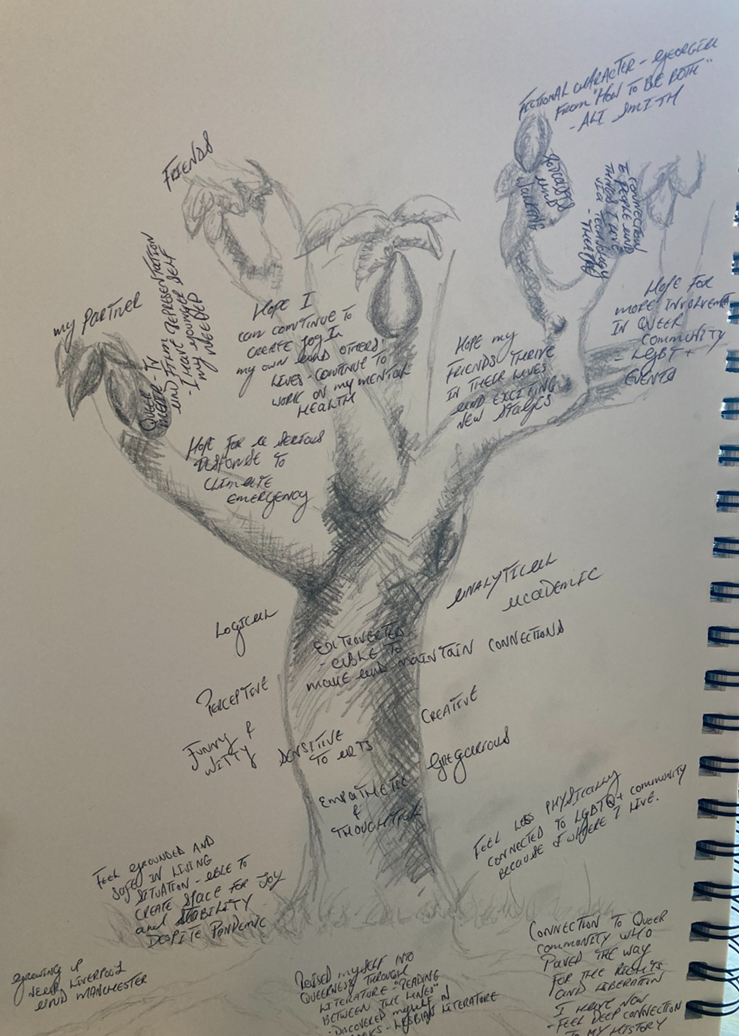 This participant reflected on the importance of literature, which sparked a discussion between the group about LGBT representation. Friends, romantic partner, and fiction were particular gifts. They want to spend more time with the LGBTQ community in future.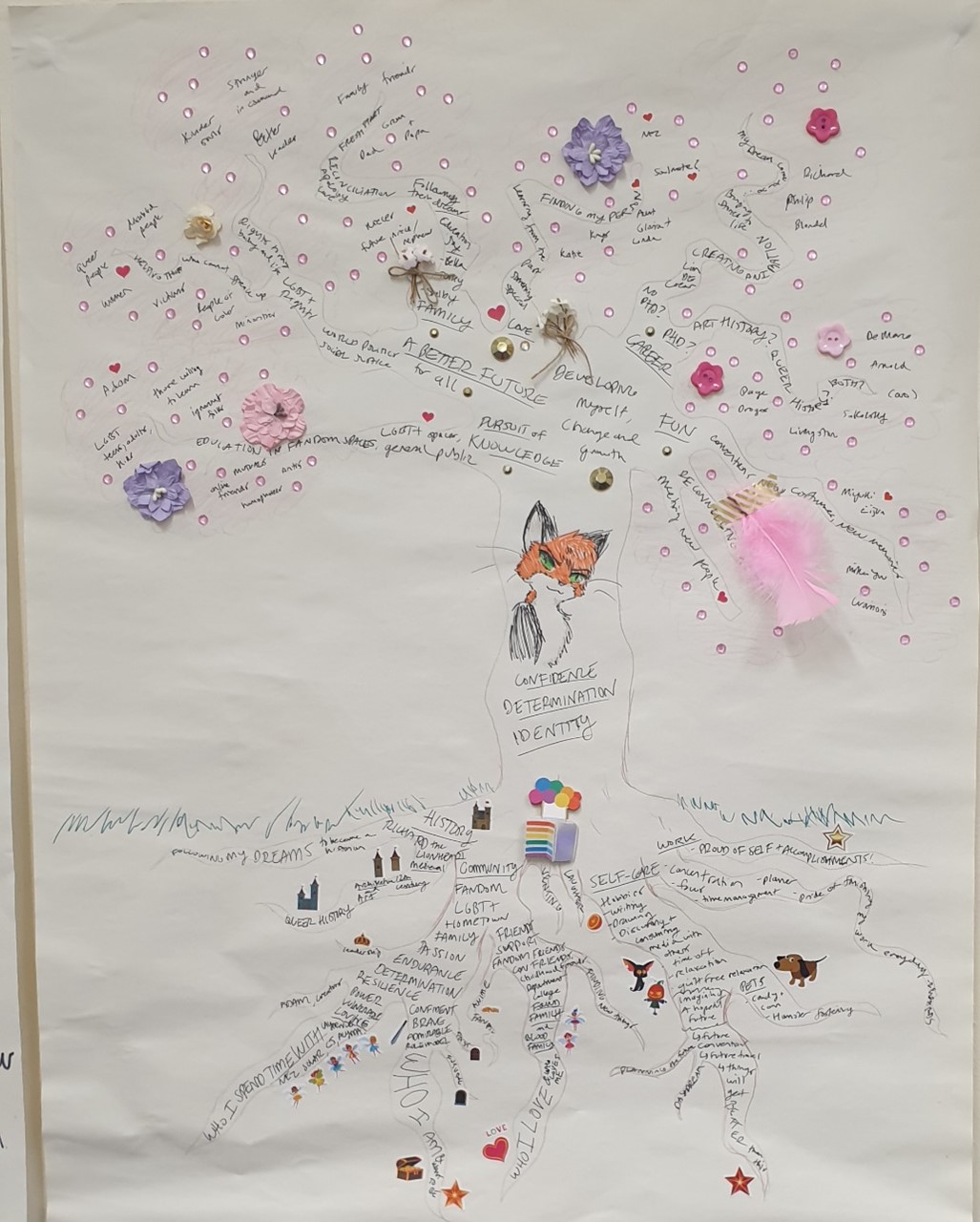 This participant related to their creativity and a fictional character that they had created in childhood. The tree represents who they are as a person, and having that central core which takes them through life. They also want to connect more with the LGBT community in future.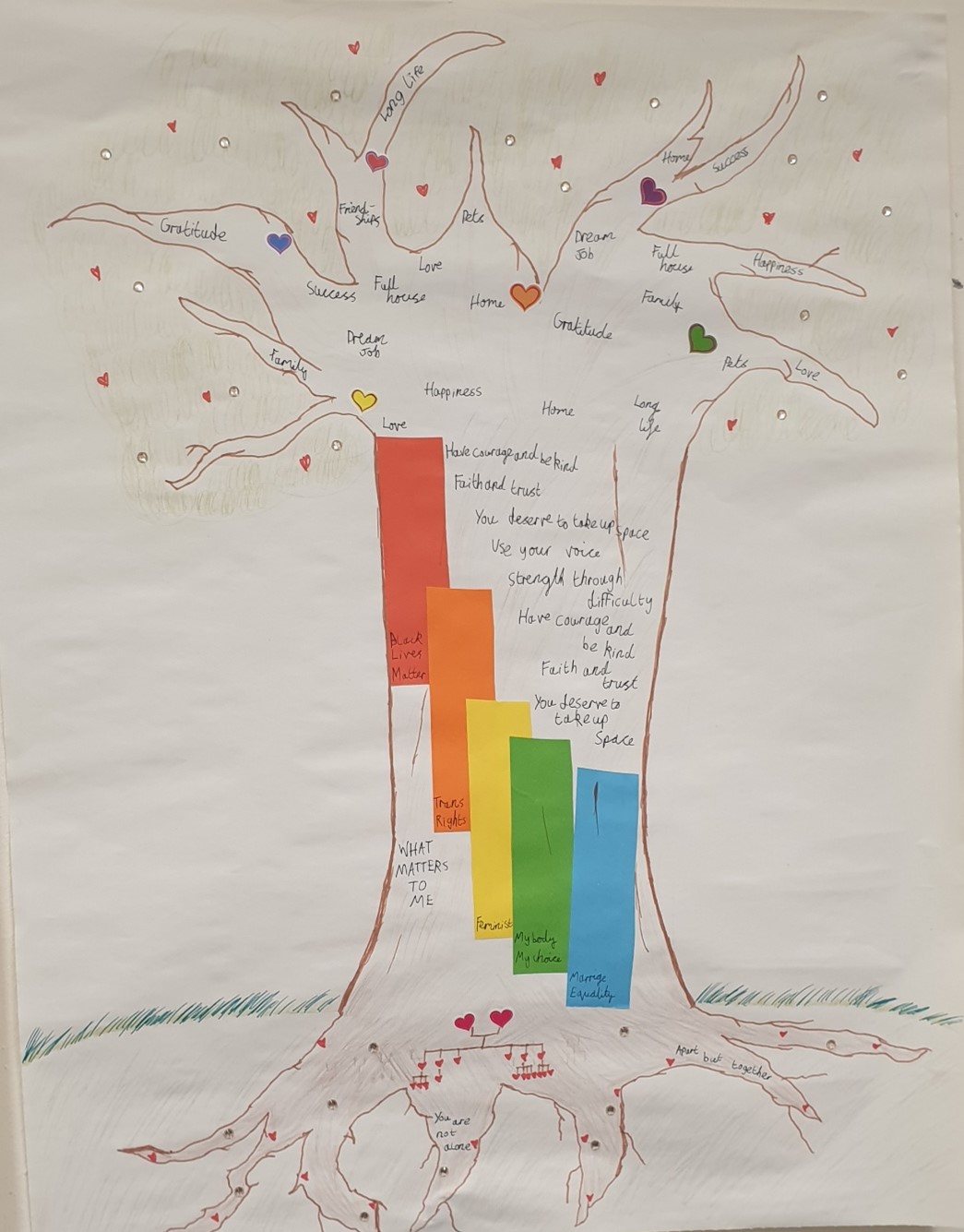 This participant's family connections were a strong theme through the tree. They focused on the importance of relationships, and how crucial it has been to stay connected to other people. The rainbow sits at the centre of the tree, and it is valuable to be with other LGBT people who 'get it'.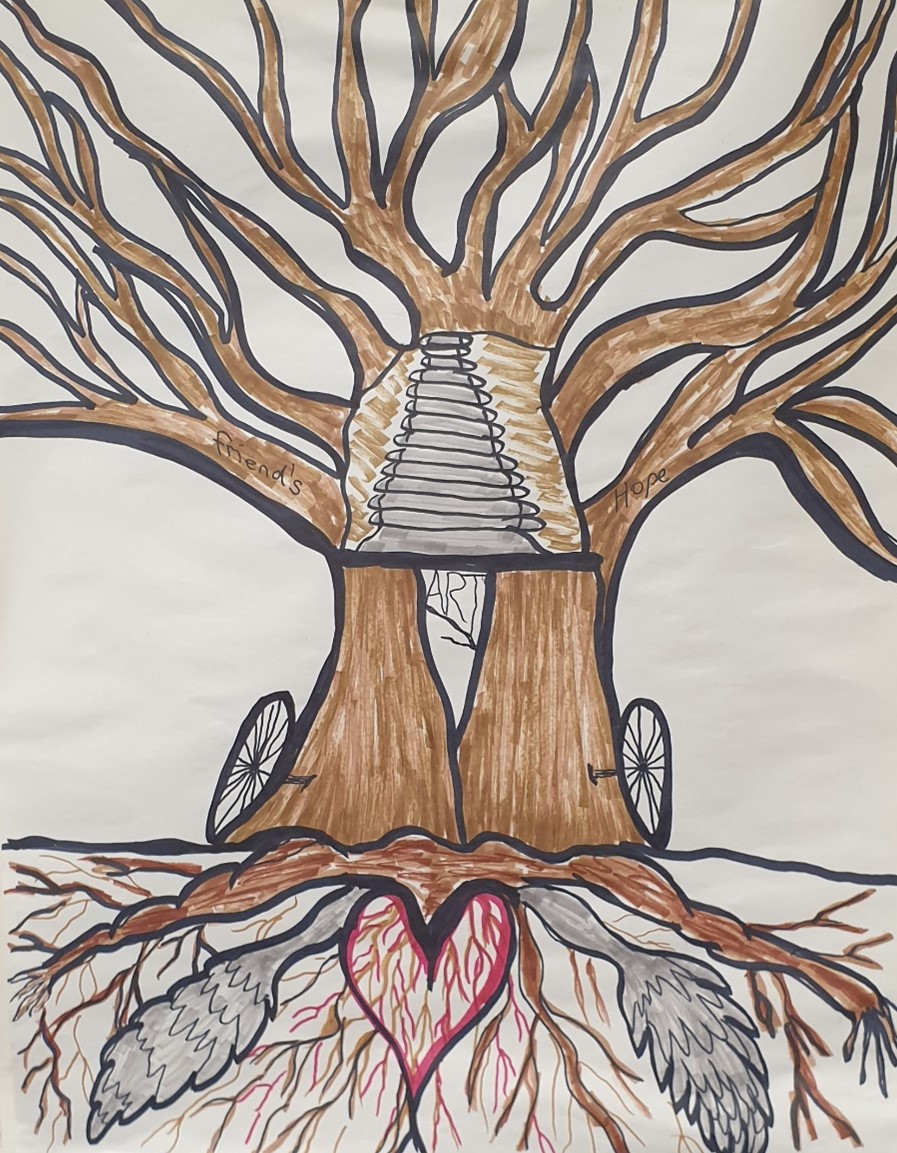 This participant did not use words for their tree, but rather the heart with wings represented the difficulties and strengths during their personal past. The branches and future were a spine or a staircase, and the wheels may represent physical health. This tree was up to interpretation.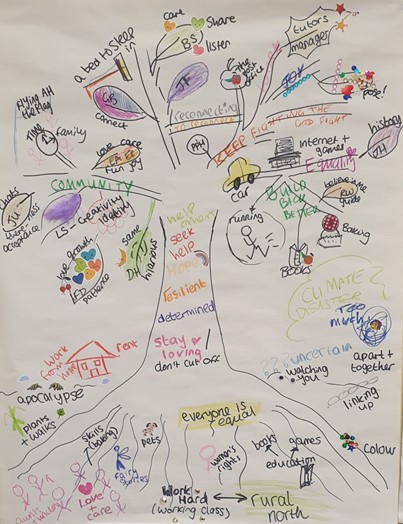 This facilitator's 'roots' were in books and the outdoors, which helped in lockdown. Gifts included the post office and finding a new place to rent after a terminated tenancy. Climate change was a concern – family, friends and connection were important.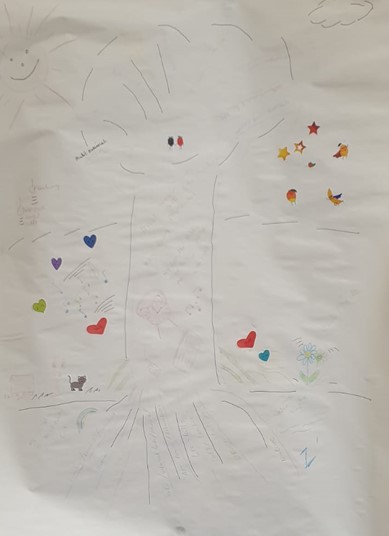 This facilitator's tree focused on having time and contact with family and friends, and the importance of music. They had skills and experience to manage the mental health challenges of the pandemic. They were active in the LGBT community, which they tried to continue online. 
Acknowledgements 
With greatest thanks to Philip Newton and the York Museums Trust, the York LGBT Forum, University of York GSA LGBTQ, and AWOC (Aging Without Children), who have supported the development of this project and Hannah Exton for the workshop advice. If you have any further questions about this project or the Tree of Life, please email cheyann.heap@york.ac.uk.