Art Research Trip to Madrid – by Fiona Green, Collections Facilitator Art
Fiona Green (Collections Facilitator, Art at York Art Gallery) was selected as the winner of the 2017 York Museums Trust's Robin Guthrie Travel Bursary, travelling to Madrid to research and develop her knowledge of fine and decorative art. Read more about Fiona's experience in this blog entry.
As part of my AMA career development plan with the Museums Association one of my main goals is to extend and develop my specialist knowledge of decorative and fine art. My first year of research included attending the Attingham Trust summer school for the study of historical houses and their collections in the UK.
During my second year, I wanted to look at decorative art collections in a broader sense including outside of the UK to gain a better understanding of the changing fashions and skills in Europe.
The influences and contributions of Madrid in politics, education, entertainment, media, fashion, science, culture and the arts makes it one of the world's major cities and it is considered one of the top European destinations especially in terms of art museums. It is particularly famous for its Golden Triangle area of art museums and galleries.
Last year I visited Paris to continue my research into fine and decorative art displays particularly in domestic settings by visiting the Louvre and the Palace of Versailles. As the capital of Spain and being an equally important city for art I felt a research trip to Madrid would help to continue my natural development of learning in this area.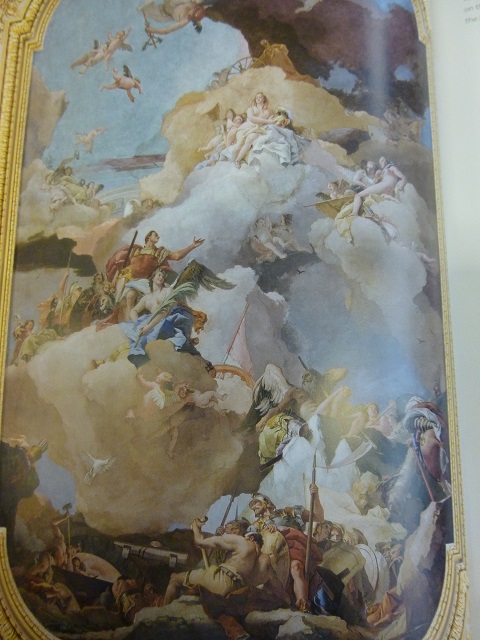 Giambattista Tiepolo, Venus and Vulcan, 1762 on the ceiling of the Halberdiers' Room
The Royal Palace of Madrid
The palace was a 'must' visit for studying the decorative art collections popular in Spain and Europe during the 17th and 18th centuries. As the largest royal palace in Europe it is particularly noted for its wealth of fine art and the use of many types of fine materials in the construction and decoration of its rooms. It has important paintings by Caravaggio, Goya and Velázquez, frescos by Giovanni Tiepolo and an important collection of porcelain, furniture and silverware.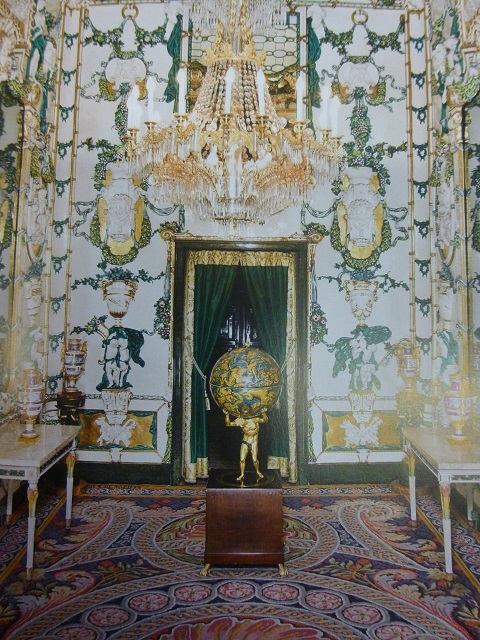 The Porcelain Room
Sumptuous decoration lay in every room but my favourite was 'The Porcelain Room' where Charles III created the Real Fabrica del Buen Retiro (Royal Porcelain works)  in Madrid in 1760. The workers and materials had all been transferred over from Porcellana di Capodimonte near Naples.
Museo Cerralbo was a beautiful and rare example of a 19th century mansion which preserves its original décor. The founder of the museum was Don Enrique de Aguilera y Gamboa who was a great enthusiast for academic pursuits and as such, invested all of his resources in matters of politics, collecting and archaeology. As a house-museum it is a must see for learning about the lifestyle and decorative tastes of the aristocracy in Madrid.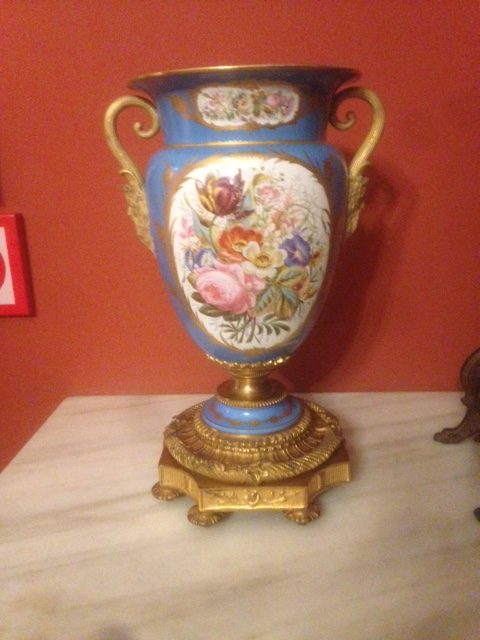 Sevres Vase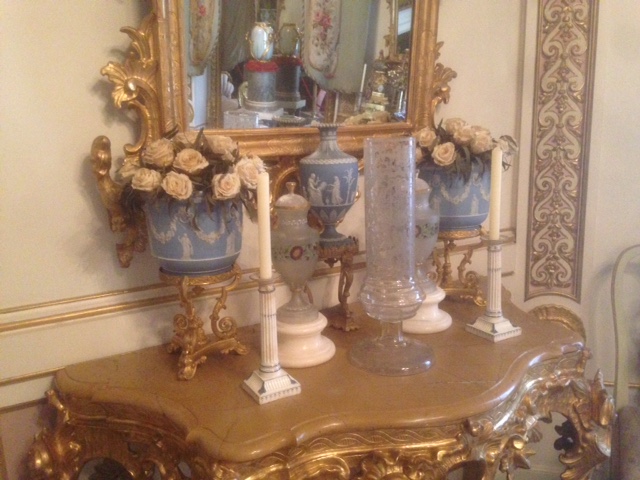 Wedgwood Vase/Planters
The decorative arts are represented by objects that were collected due to their unique artistic-historic value, and by objects that were popular to the society of the 19th century: a collection of porcelain and ceramics (Meissen Sevres, Buen Retiro, China, Japan, Wedgwood, tapestries from Brussels, carpets from France and 'mystery clocks' popular in the 19th century.
National Museum of Decorative Arts
As one of the oldest museums in the city situated in the Golden Triangle it houses a rich collection of furniture, ceramics, textiles and many Oriental pieces from the Ming and Qing dynasties. When I visited they also had an amazing LGBT exhibition with photographs of expressive LGBT thought/feeling juxtaposed with traditional decorative art objects.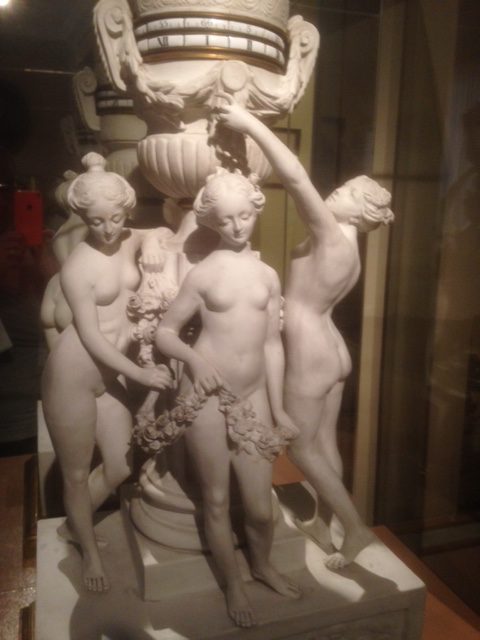 Traditional Three Graces figurine piece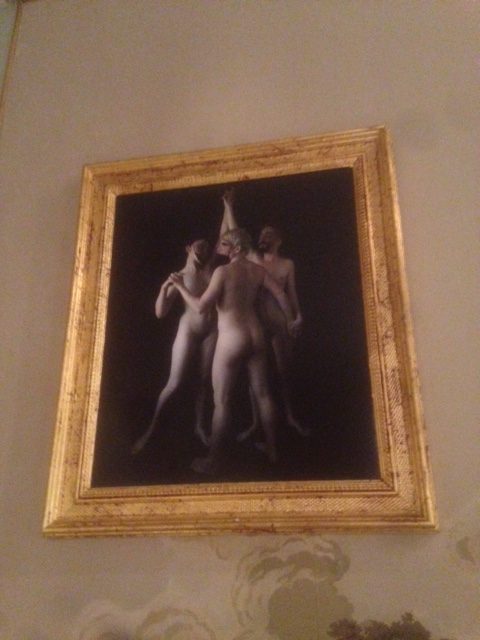 A contemporary photograph by David Trullo
I would recommend a visit to Madrid for anyone wanting to expand their decorative arts experience.