Arts Award

Arts Award inspires young people to grow their arts and leadership talents: it's creative, valuable and accessible.
The Arts Award mission is to support young people who want to deepen their engagement with the arts, build creative and leadership skills, and to achieve a national qualification.Arts Award can be achieved at five levels, four qualifications and an introductory award.
Discover – Introductory award aimed at 5-9 year olds (although any child can take part)
Explore
Bronze
Silver
Gold
Through Arts Award's five levels, children and young people aged up to 25 can explore any art form including performing arts, visual arts, literature, media and multimedia.
The award builds confidence, helps young people to enjoy cultural activities, and prepares them for further education or employment.
Arts Award is managed by Trinity College London in association with Arts Council England working with 10 regional Bridge organisations. Since its launch in 2005, the award has grown quickly and is now flourishing in arts centres, colleges and schools, community projects, libraries, galleries, local authorities, theatres, youth clubs and youth justice settings.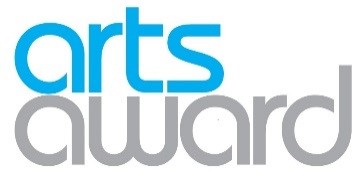 Arts Award at York Museums Trust
The Summer Reading Challenge
York Museums Trust, Explore York Libraries and Archives, York Minster York Army Museum and York Theatre Royal are offering children the opportunity to gain Arts Award Discover through taking part in any three creative activities and finding out about artists and crafts people.  Arts Award Discover is an introductory award aimed at 5 to 9 year olds (although any child can take part).
Collect sticker at each activity then come to the York Theatre Royal on Saturday 16 September or York Explore on Sunday 17 September between 1.00 pm and 3.00 pm to complete your award by telling us what you did. Remember you need to tell us what you have learnt about an artist too. After talking to you we will apply for an Arts Award certificate for you which will be posted to your home.
There is a £3.50 charge payable on the day for certificates.
York Art Gallery – Picasso's Pots: Plates with Faces
Every day from Tuesday 1 August to Friday 1 September 2017, 11am – 1pm and 2 – 4pm.
Picasso painted pots. His design were often faces or animals. Be like Picasso and paint your own paper plate so it smiles or frowns.  No need to book. Included with gallery entry.  Collect a sticker towards Arts Award Discover.
York Castle Museum – Animals in the First World War
Tuesday 1 and Tuesday 8 August 2017, 11am – 1pm and 2pm – 4pm.
Drop in activity led by local artist Abi Hiskey, no need to book, included in normal museum admission. Come to the Castle and explore the animals who made a difference during the First World War. Work with a community artist to develop your skills in drawing animals, inspired by images and stories from the museum's collection. Collect a sticker towards Arts Award Discover.
Yorkshire Museum – Wild Beasts in the Museum
Wednesday 2 and Wednesday 9 August 2017, 11am – 1pm and 2 – 4pm.
Come to our extinct Galleries and draw an animal under the guidance of a local artist. Will yours be a scaly, furry, feathered or spiky creature from the display? Collect a sticker towards Arts Award Discover.
Arts Award at York Castle Museum
York Castle Museum – First World War Arts Award Trail
Available throughout the year.
York Castle Museum offers a self-led First World War Arts Award trail at Discover level.  This resource uses the museum's exhibition, 1914: When the World Changed Forever.  It has been developed in partnership with York Theatre Royal for visitors to the Castle Museum to purchase and complete, after which they will receive their Arts Award Discover certificate.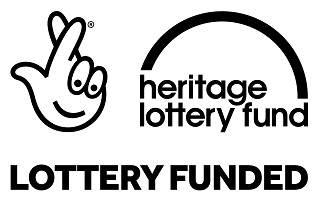 Keep in Touch
Enter your email address to sign up to the York Museums Trust newsletter.